The death of Oladips is not just sudden to the fans and listeners of his music, but a heartbreaking news to entire music industry at large. On this post, we are going to find out whether Oladips is dead or alive.
Oladipupo Oladimeji popularly known as Ola Dips is a singer, rap artist and songwriter from Ogun state, Nigeria. He's was big name in the Yoruba music-industreet. Oladips started singing in 2012. He recorded a cover version to the song Successful by American rapper Drake featuring Trey Songz, he was later signed into Reminisce record label 'Edge' and have had couples of single hit songs and albums over the years he reigned, one of his well known track is "Die Young" and Extended Playlist involves "Ajalá Travel EP" which he released in 2022.
DEATH OF RAPPER OLADIPS
Oladips died on 14 November, 2023 at exactly 10:14pm. He was born on 24 March, 1995. Before his death, the musician was reportedly fighting silently over a disastrous sickness for good 2 years, living miserable until death came to take the life of Oladips on Tuesday evening.
Recall that the entertainment industry had previously lost a 27-year-old music artist Mohbad 60 days ago. While the family and concerned Nigerians are still mourning death of the colleague, unexpectedly, Oladips sorrowfully joins the list of Nigerian musicians who died a young age.
Oladips died minutes after he was rushed to hospital by close friends who were there with Ola as seen in a viral video
Oladips Cause of Death
What happened to Oladips is that he passed away under a critical condition following mysterious illness.
In a short trending video shared on social media, friends and few colleague witness his departure were heard screaming out of misfortune saying "Dip dipp dippp! ahh Wetin be dis"
Oladips was 28-year-old when he died. According to eye witnesses, his mother warned family members and colleagues that he should not be taken to the hospital but they did just to safe the singer's life out of the cold hands of death, regretfully, Oladips gave up the ghost.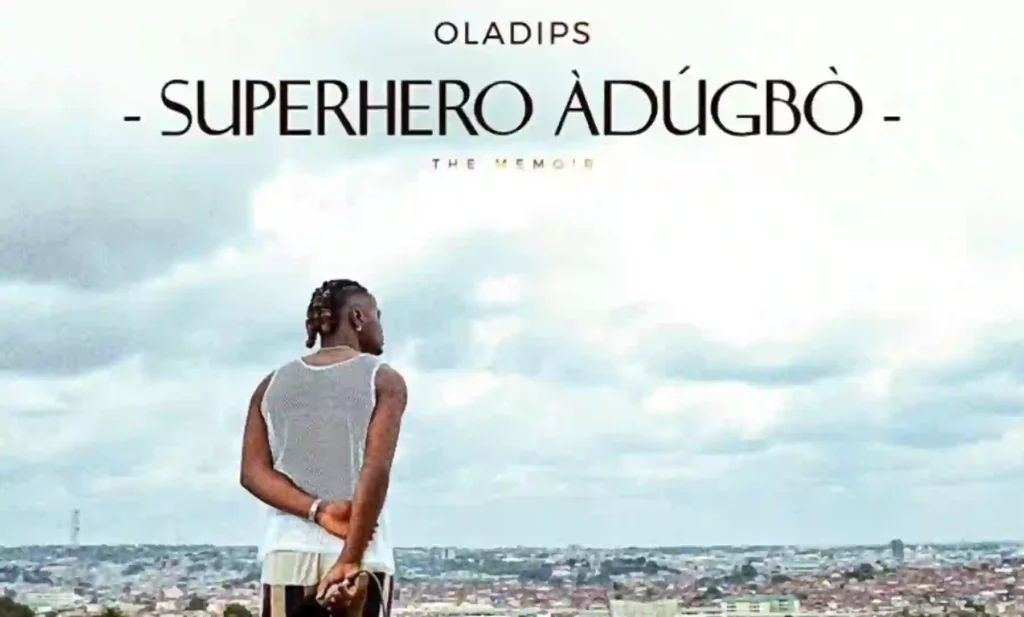 Late Oladips was working on his upcoming music album titled "Superhero Adugbó (the memoir)", a 17 tracks project scheduled to drop in November ending 2023. The album featured TROD, a brother to late rap star Dagrin.
Following the announcement the anticipated album, Oladips told fans in a cryptic post that he's not going to live no more longer.
No one lives forever, so I have devoted my time on creating something that will outlive me. Aeons to come, this is what I will be remembered for greatness.
Oladips manager the next day confirmed the musician's dead and informed the general public via Instagram post and story that ola is gone to rest. Below is what the official Rasheed wrote;-
We are saddened to inform the general public that Oladipupo Olabode Oladimeji aka OLADIPS has passed away yesterday Nov'14th Tuesday evening,at exactly 10:14pm. We are still in shock as we speak!For over 2 years he has kept his battles within himself, his body is now with his family & funeral services will be announced as soon as it is concluded! The family asked that we respect their privacy in this trying time. May God give us all the fortitude to bear this great loss. (amen)- Management.
'Die Young' is the last music video that Oladips released before his dead. At the time of this report, the dramatic visual has hit 32,000 views on televised platform YouTube. The song is a true explanation of winning after death.
Is Oladips Truly Dead or It's a Fake News?
Rapper Oladips is dead! Speculations surrounding death of Oladips is not a rumour anymore since the management have made a press release confirming the demise of the hip hop superstar.
Oladips Death Prank
Oladips may have faked his death to gain attention and promote his album. Right now we don't know for sure because his management is yet to tell whether this was a joke or not.
from what a concerned Facebook user said;
Am I relieved that Oladips is alive? Yes. He is an ejiot to have played his death-prank because Skibbi fake him own still no blow. He didn't think about how it will affect Zlatan his friend knowing that Mohbad passed not long ago.
He is obviously a selfish person who will do anything for the fame but you can't blame him. I saw his playlist and tried seeing if I will see the one he featured Moh in let me listen because of Mohbad.

I didn't see so I Waka pass. He is a good rapper whose spit game is lit but I won't start listening to him because he has passed. Nope. It doesn't work that way. Even if it turns out that he's indeed no more I no go still listen because the timing is wrong. He specifically said he was going to release it in December. So why did they push it back?
That Oladips may have faked his death doesn't mean it is right for internet trolls to continue trolling people. He only asked for prayers not money. The least you can do is waka pass. STOP TROLLING PEOPLE. IF YOU CANT HELP THEM, DO NOT HURT THEM.


All he needed to do was mention Mohbad in his media rounds and some of us would have posted him back to back. Maybe I for listen to some of his songs sef.
I wish him all the best as I expect the Nigeria Police Force to invite him for questioning. He should cuman tell the popo why he chose to disturb public space.
I wish Mohbad will turn up alive somehow and tell us it's a prank.
Recently, another popular personality in Nigeria Qdot, confirm that rapper Oladips is alive, revealing that everything about the death of Oladips was planned for the purpose of promoting his new album. Other celebrities blamed Oladips for toying with their feelings by pulling such a heavy publicity stunt.